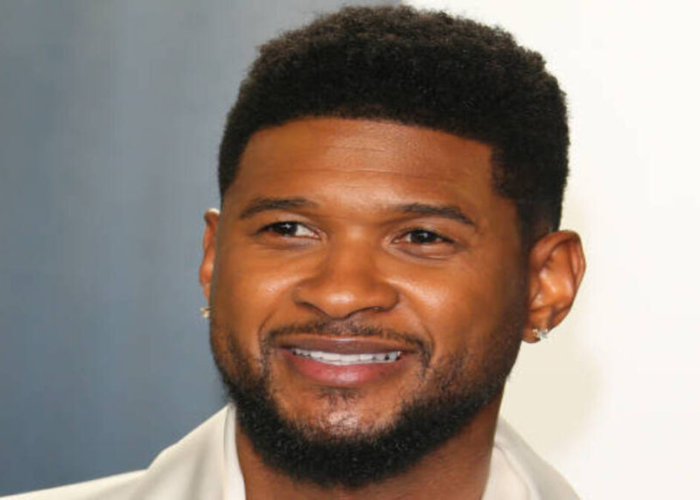 The Superbowl Halftime show is one of the most anticipated shows of the year and Usher will b hosting the next event in 2024.
On Sunday, September 24, Usher, Roc Nation, and the NFL simultaneously confirmed that he will perform in the Apple Music Super Bowl LVIII Halftime Show at Vegas' Allegiant Stadium on February 11, 2024.
Usher also confirmed that he will release Coming Home during his Super Bowl performance. 
In a brilliant video, Usher recreated a multi-faceted rendition of "Confessions, Pt. II". 
One version had present-day Usher talking to the Usher in the "Confessions" video, reassuring him, "The song is gonna be fine. You get a girl pregnant; it's gonna be a hit. […] Listen, we're doing the Apple Music Halftime Show. The Super Bowl! In Las Vegas! I'm on set shooting the promo for it right now."
There were several versions, each featuring Usher co-starring with someone different, including Kim Kardashian, Deion Sanders, Odell Beckham Jr., and Marshawn Lynch. 
Lately, I Get Talk reported that Marshawn Lynch, a former NFL running back and Super Bowl champion, was detained on Tuesday on suspicion of DUI, according to the Las Vegas Metropolitan Police Department.
Just north of the famous Las Vegas Strip, at Fairfield Avenue and West Utah Avenue, responding officers stopped Lynch and determined he was intoxicated, according to the department. According to the police, he was detained, taken to the Las Vegas city jail, and booked.
Tuesday saw the release of Lynch's booking image via the City of Las Vegas' official Twitter account.
Marshawn Lynch was hired by his old team as a special reporter on Monday, the Seattle Seahawks revealed, to generate new content for a variety of projects.
As of Tuesday afternoon, news of his arrest was no longer available on the team's website.
Lynch, known as "Beast Mode" for his savage, physical rushing style, competed in the NFL for 12 seasons until helping the Seahawks win Super Bowl XLVIII in February 2014. 
After having played for the Seahawks, Raiders, and Buffalo Bills, Lynch announced his retirement in 2019. When Lynch attended the University of California, Berkeley, he excelled as a tailback.
Marshawn Lynch is well recognized for his civic engagement in his native Oakland, California, where he co-founded the Fam 1st Family Foundation to fund juvenile initiatives in the region.
Another 2-time Superbowl champion, David Butz died at 72 years old, according to reports from a Washington Commanders News Source.
Washington Commanders, the team that Butz played for stated that his family confirmed the news, although they did not state his cause of death.
Butz retired after the 1988 season, is a member of Washington's Ring of Fame and was chosen as one of the organization's 90 greatest players earlier this year.
He spent the most of his career with the Washington Commanders after a 2-year spell with St. Louis Cardinals in the 70s.
Washington gave up two first-round picks and a second-rounder to the Cardinals as compensation for signing him.
He was a key part of Washington's defense for the franchise's first two Super Bowl-winning teams in the 1982 and 1987 seasons.
The team said that they were heartbroken over his death as he was full of life.
Butz recorded 64 sacks in 216 regular-season games with St. Louis and Washington. He became a free agent after his second season with the Cardinals due to a mistake in his rookie contract.
David was one of the league's biggest player during his time, standing at an intimidating 6-foot and weighing a massive 300 pounds.
David was an All-Pro selection in 1983 and finished second in voting for AP Defensive Player of the Year when he started all 16 games for Washington and had 11½ sacks
Former teammate and Washington quarterback Joe Theismann took to his social media to write:
 "Lost a dear friend today. Dave Butz. Dave, Mark (Moseley) and I used to ride to games together. A true gentle giant. Rest In Peace my friend."
Butz is a member of Purdue's all-time football team. He was elected to the College Football Hall of Fame in 2014.